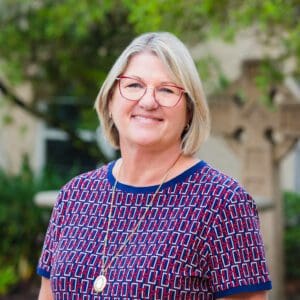 Welcome!
Welcome to San Jose Episcopal Day School where students have received a transformative elementary school experience for seventy years. An investment in your child's education is an investment in a fulfilling and productive life. Building this foundation at the beginning of your child's academic journey allows graduates to go on to be transformative leaders in their respective communities.
We provide a robust academic program in a Christ-centered environment. Students participate weekly in chapel and religious education instruction. Through our character development program, Keys to the Kingdom, students learn and practice twenty character traits that provide a solid foundation. Service learning and outreach are practiced by all students so they experience the joy of giving back and serving others. Our faculty and staff also participate in service projects throughout the school year.
Through our in-depth hiring process we have retained the finest faculty and staff to guide your child through their elementary education. Our teachers know our students as individuals and understand personalized learning that is engaging and allows each student to explore our world through his or her passions. We know that when children are loved and supported learning blossoms. Our teachers are lifelong learners and professional growth is supported and expected.
We do not teach to a test but rather support our teachers to be creative and inspirational in their instruction. Teachers can dive deep into learning by encouraging students to follow interests and passions. We offer hands-on opportunities to help students tap into their unique talents and gifts.
In order to educate our students for an ever-changing world and to be creative problem solvers we believe the arts are as necessary as the core academics and are a valued part of our curriculum. Students gain experience in art, music, and drama. Spanish cultures and language are explored in our Spanish classes. Our Global Studies program instills an appreciation of our planet and the cultures and countries of our world.
Our beautiful campus, in the heart of the San Jose community, is graced with numerous gardens and a prayer labyrinth nestled among our lovely historical buildings. SJEDS is a gem of the San Jose community and an academic treasure. We invite you to tour our campus and experience it for yourself. I look forward to meeting you.
Martha Milton
Interim Head of School