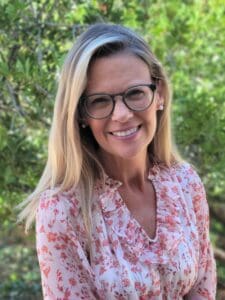 Welcome to San Jose Episcopal Day School!
It is an honor and a pleasure to usher you into this vibrant community of joyful, lifelong learners and to introduce you to all that makes SJEDS so unique! As you peruse our website, you'll see glimpses of our curricular and extracurricular programming, all of which is thoughtfully and intentionally designed to meet the social-emotional, cognitive, physical and spiritual needs of our PK3 through sixth grade students. 
Excellence in teaching and learning starts with talented and dedicated faculty and staff. Our highly experienced and credentialed faculty continuously seek out opportunities to expand their horizons through professional development and through their involvement in various national and international associations and organizations. Innovators and collaborators at heart, our faculty and staff delight in furthering SJEDS' mission, which is to inspire a passion for lifelong learning, a life of integrity, and a heart for Christian service. 
One of the great benefits of belonging to a small, Christian school community is that each child can be individually nurtured, encouraged, challenged, and celebrated as they learn and grow. We are grateful for the close partnership that we share with our parent community and for the privilege of being an integral part of each child's journey through childhood.
Childhood is a sacred season in life. It is sacred because it is the foundation upon which everything else is built. And it is sacred because it hinges ever-so-delicately upon a trust that binds parents, educators, and students together. For these reasons, we take our work very seriously. Ask any adult on our campus and they will tell you–this is not just a job; it is a calling: a calling to bless each child and each family that walks through our doors each and every day.
A San Jose Episcopal Day School education is grounded in a desire to empower students as creative thinkers and problem-solvers, as role models of empathy and kindness, and as positive change agents, who know they can make a difference!
Thank you for taking the time to explore our program. We hope to welcome you to campus soon so that you can experience the warmth, vibrancy, and joy that set this learning community apart!
Dr. Sloane Castleman
Head of School